Bryan Williams - vocals/percussion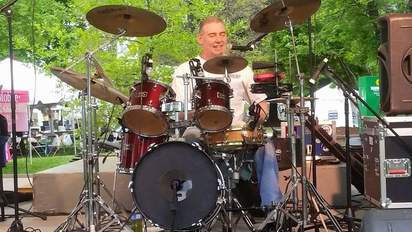 Bryan Williams drummer provides a solid dance groove, live entertainment, and a quality sound. He has been teaching drums for the past 20 years. Check out
www.bdrums.com
. for drum stuff, instruction, and info. Bryan started playing with bands in high school, and studied Music Theory and Percussion at the University of Alabama in HSV. Spent the next 15 years playing music throughout the United States. Playing rock, jazz, funk, Show band, blues, and new wave, and original music in the Los Angeles area, Studied drums at The Percussion Institute of Technology in Hollywood California.
---
Garrett Zollar - Guitar & vocals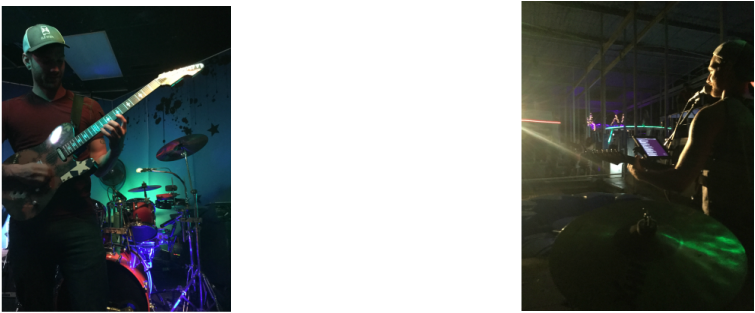 Come enjoy a BDK show.
---
Chris Ferguson- bass guitar/vocals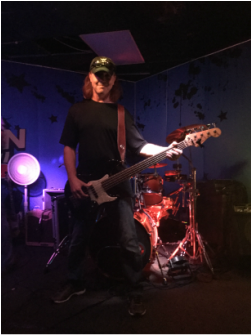 Chris Ferguson - Bass, vocals
Musician's Institute (Hollywood, Calif) graduate, published composer, bass instructor, performed at concerts, festivals, clubs, radio and TV. Notable performances with Mick Taylor (Rolling Stones), John Mayall, John Lee Hooker, Roger Fischer (Rock and Roll Hall of Fame guitarist for Heart). Studied with Chuck Rainey (Steely Dan), Abraham Laboriel, Leroy Vinnegar (Charlie Parker), Pat Metheny, Joe Pass and Larry Carlton (Steely Dan).

Contact us to Book your next Big Daddy KingFish gig.




---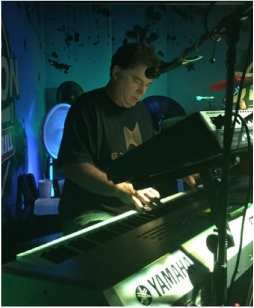 Larry Mount Music Bio:

I was trained in classical and blues piano as a youth and teen. I have studied many of the great artists like, Stevie Wonder, Elton John, Ray Charles…and many other influences. I have been recording and performing for over 35 years, touring in the eighties with Pocketfire, from Evansville IN, and working with some incredible talent in the Mid-Atlantic Region and now in Northern AL, Tennessee and beyond., I also write music, produce, and love to collaborate and create with other artists and look to continue developing relationships with producers, engineers in our immediate and extended areas. Music is my life passion and I wish to always strive to improve, be my best, and share my abilities with the World one day at a time!





---