Bryan Williams - vocals/percussion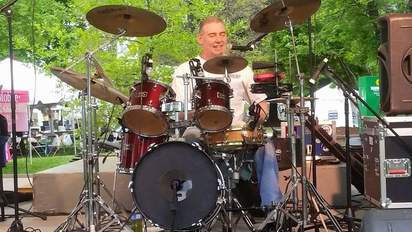 Bryan Williams playing drums provides a solid dance groove, live entertainment, and a quality sound. He has been teaching drums for the past 18 years
www.bdrums.com
. Started playing with bands in high school, and went on to study Music Theory and Percussion at the University of Alabama in Huntsville. Spent the next 15 years playing music throughout the United States. Playing rock, jazz, funk, Show band, blues, and new wave, and original music in the Los Angeles area, Studied drums at The Percussion Institute of Technology in Hollywood California.
---
Garrett Zollar - Guitar & vocals

Come enjoy a BDK show.
---
Larry Mount - Keyboards/vocals

Check out a BDK band.



---
Criss Ferguson- bass guitar/vocals



Book your next Big Daddy KingFish gig.



---